Bin Your Butt
Smokers! Help keep Dorset Litter Free and #BinYourButt
Cigarette butts that are dropped along roadsides or down alley ways can easily get washed down the drain. Surface water drains don't contain filters that prevent cigarette butts from passing through, and so the butts can directly enter our waterways, polluting our rivers, lakes and the sea.
Cigarette filters contain toxins and heavy metals that, if littered onto the ground and end up down street drains, can travel into rivers and the sea and leach toxic chemicals into water sources. One study found that a single cigarette butt can contaminate seven litres of water in just one hour. Cigarette butts can harm both land and marine animals that mistake the butts as food. Toxins released from ingested butts can be dangerous, whilst the butts themselves and other ingested pieces of plastic pollution can also accumulate also causing blockages, internal damage and ultimately death.
The Bin Your Butt campaign
This campaign aims to remind smokers to responsibly extinguish and dispose of their cigarettes, instead of tossing them onto the ground. This is done by raising awareness that cigarette butts are a form of plastic pollution and therefore very damaging to the environment as well as promoting the simple call to action 'Bin Your Butt'!
In 2020, community groups such as Wimborne War on Waste and Litter Free Purbeck displayed posters in pubs and bus shelters. Beer mats displaying the campaign artwork were also given to pubs, and stubby packs (see below) were distributed to local shops selling cigarettes. To evaluate the success of this campaign, cigarette butt monitoring at bus shelters in Purbeck and Wimborne was conducted by volunteers.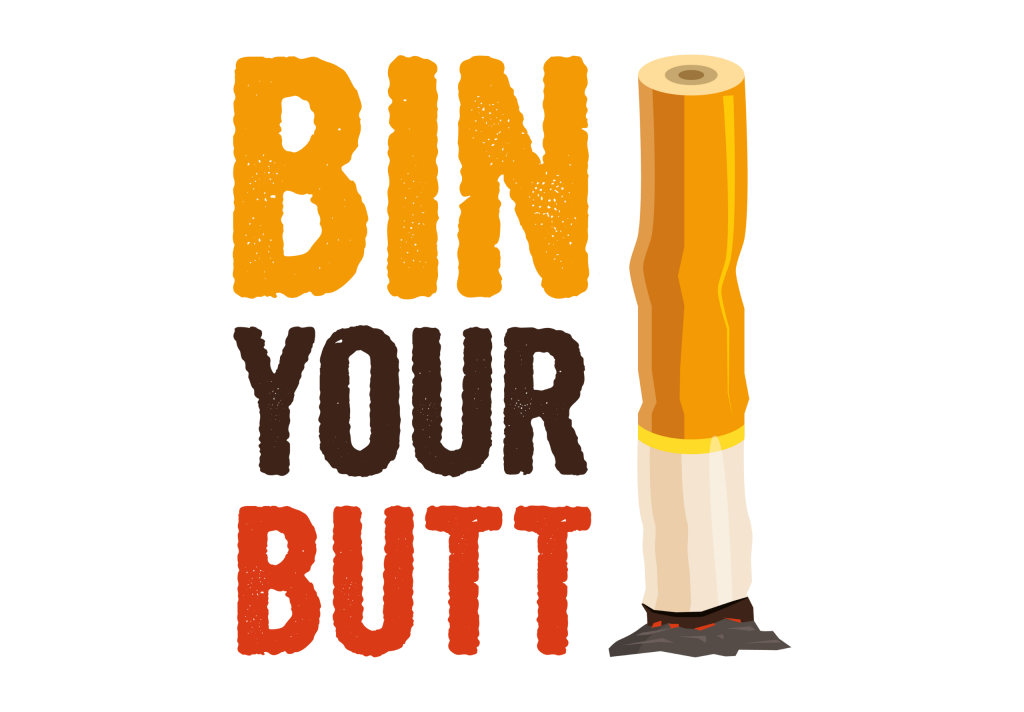 What are stubby packs?
Stubby packs are a type of portable ashtray, nifty little pocket-sized pouches that are odour-proof and reusable. Smokers can store cigarette butts in one until they are able to dispose of them responsibly.
Litter Free Dorset would like to invite everyone to support the #BinYourButt campaign.
If you're an organisation that might benefit from providing stubby packs, for example an information centre, library or college, please do get in touch.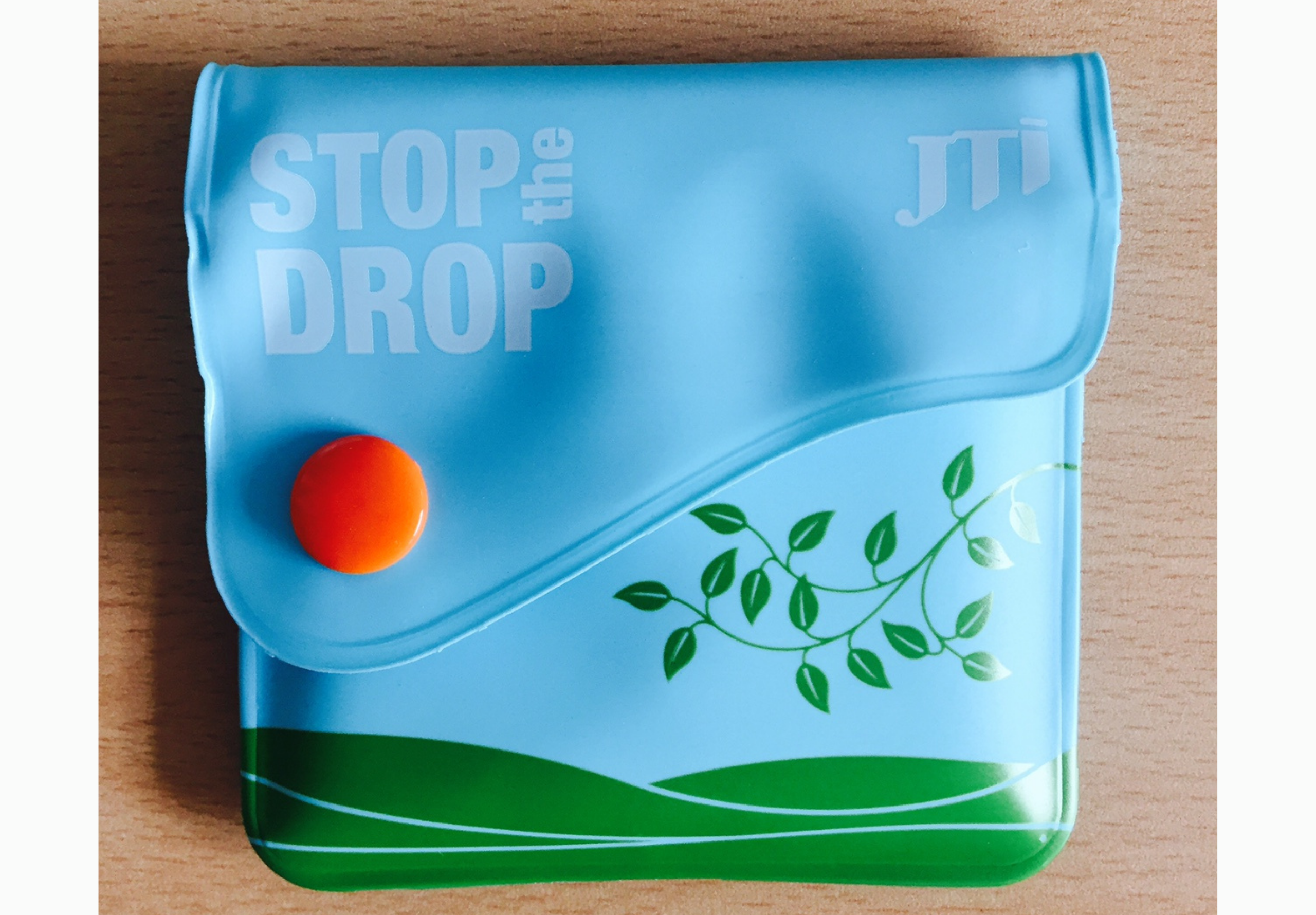 Spreading the message
Cigarette butts are the most common item of litter so its important we continue to spread the message far and wide!
If you think you can help spread the message by putting posters up in your town, starting a social media campaign or even educating a family member get in touch.
Download a poster today…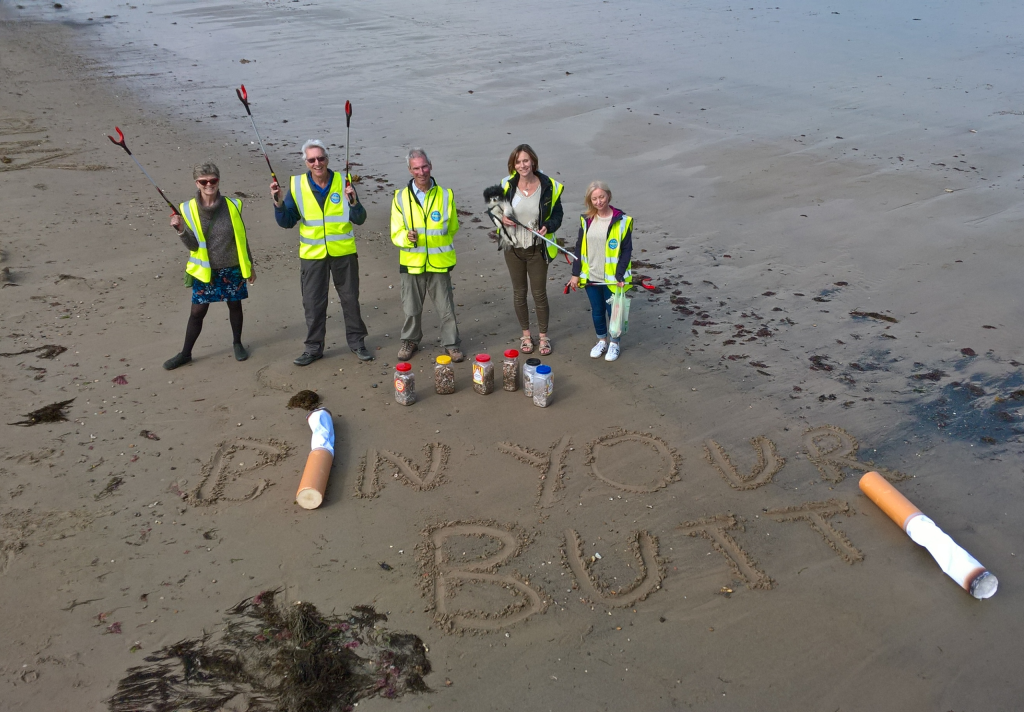 What kind of smoker are you?