Keeping bathing water clean
Dorset's beaches are some of the most beautiful in the country (we are a little bias)! To maintain such brilliant beaches, its important for us all to do our bit to help keep waters clean. Actions such as only flushing the 3 Ps (paper, poo and pee), picking up your dog's poo as well as remembering not to feed the local seagulls can help keep our bathing water clean.
Bathing Water
Bathing waters are key locations at a beach where the highest number of people swim and paddle. The water quality is tested regularly in the summer months (May to September) at these designated areas by the Environment Agency to check on the levels of harmful bacteria and other pollutants in the water. Most of Dorset's bathing water is excellent.
It's a good idea not to swim after heavy rainfalls due to the risk of sewage being released into the sea. After heavy rain, sewer capacity can be exceeded and built in safety valves called storm overflows, permitted by the Environment Agency, can operate to prevent sewer flooding. To check your local bathing water before a dip visit SWIMFO for more information.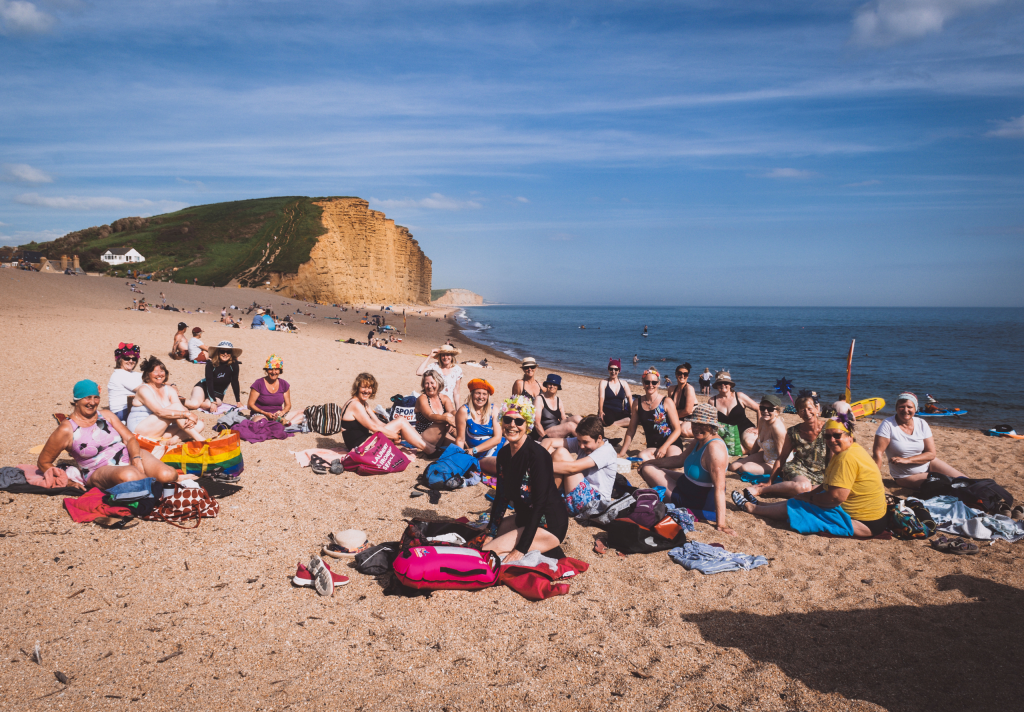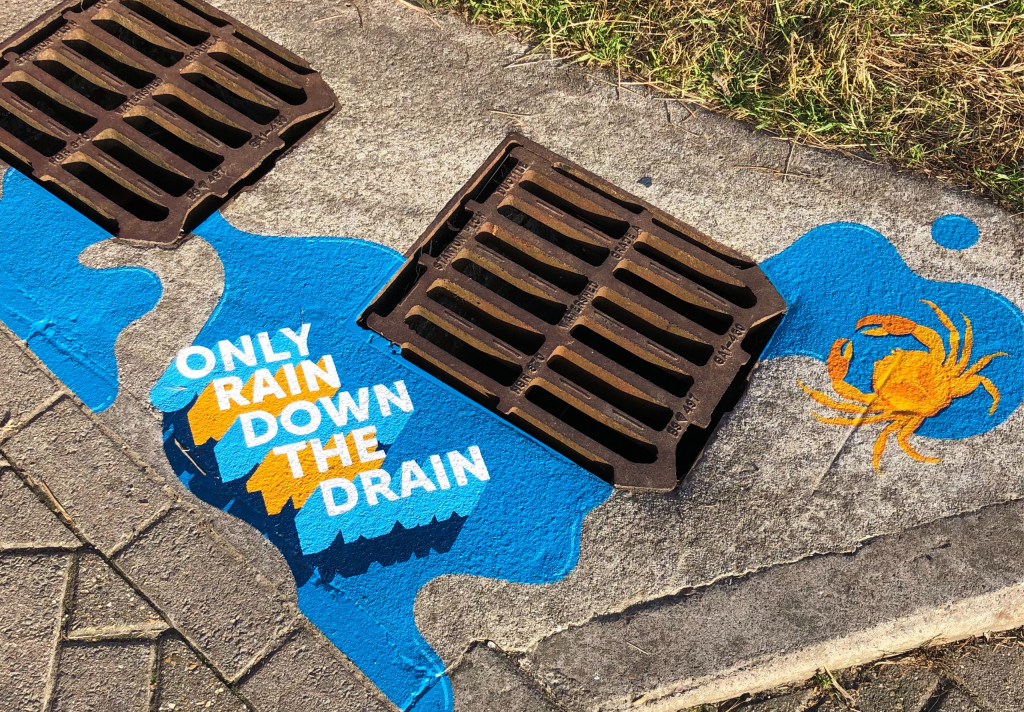 Only Rain Down The Drain
Roadside drains are often mistakenly thought to be linked to the treatment network, in some places they are, however many of them go directly to a watercourse or the sea. It is safest to remember that they are meant for rainwater only. Simply due to a lack of awareness and people unwittingly pouring waste or dropping litter into outside drains, this can sometimes mean litter, cleaning fluids, fats or oils, paints and car washing water can enter our water and have a negative impact on water quality in your nearby river, lake or beach. At Litter Free, we work with individual communities to inform and educate and sometimes brighten up roadside drains along the way.
Cigarette butts and litter should always go in the bin.
Dog poo is full of bacteria that will thrive in a stagnant drain. Bag it and bin It.
Use natural fertilisers and pesticides in your garden.
Dirty wastewater from cleaning should go down the toilet.
Sweep up debris during building work so it does not wash down drains.
Report any oil or chemical spill to the Environment Agency 0800 80 70 60
Misconnections
if houses and businesses have not been properly plumbed in then they might be misconnected. If this happens then there is a chance sewage may enter the underwater system and flow into the sea.
Make sure your waste pipes are connected to the right drain – you can do this by visiting connectright.org.uk
for more information.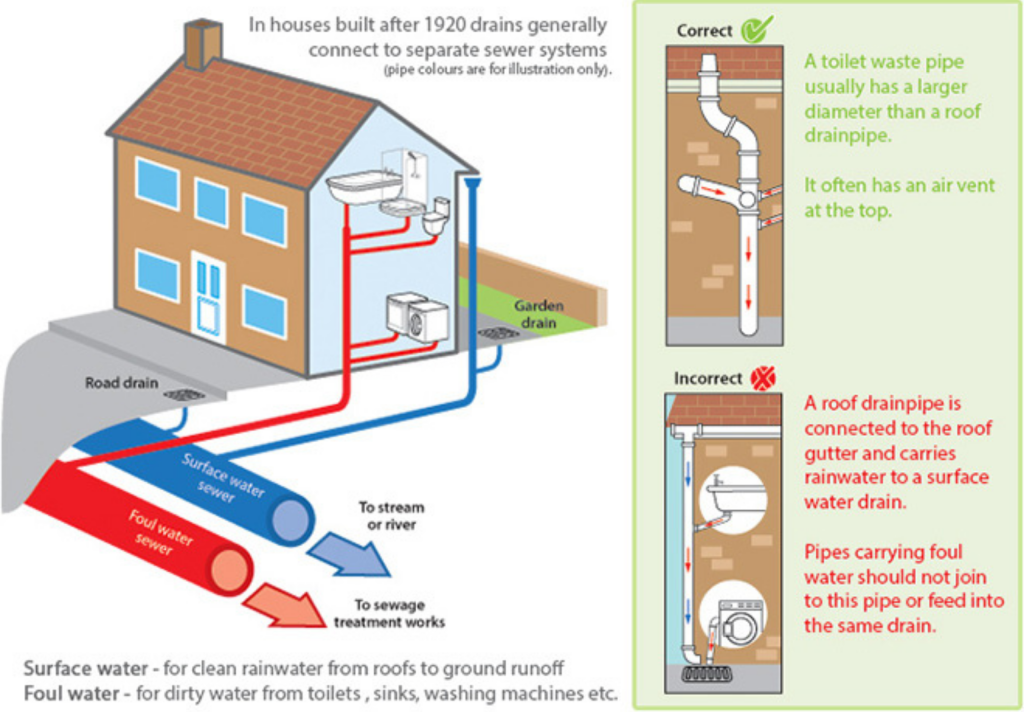 Boat Owners! Love Your Harbour!
Knowing what to do with your toilet waste on a boat can be confusing…
Discharging untreated sewage from a boat in a harbour is extremely damaging and antisocial. It can create all kinds of problems and costs, from water quality to cleaning issues. It's never okay, and there really isn't any excuse. If you love your harbour, don't treat it like a bog. We are working together with harbour associations and Natural England to raise awareness of the issues associated with discharging toilet waste amongst the boating community.
Use your head every time you go
Use onshore toilets when you're berthed.
Fit a holding tank or chemical toilet if you can.
Use a pumping station or sewerage facility to empty your toilet.
And if you can't do any of those, flush at least 3 miles offshore.